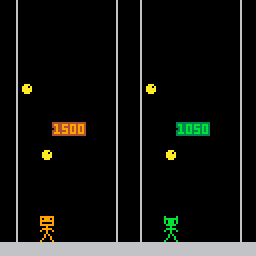 Riaf Versus
Riaf Versus is my entry for the game jam of the 20th Anniversary's of EPITECH. The theme was : Making games to fight against discrimination. This game is about gender pay gap. A woman , for the same jobs and the same studies, is sometimes paid 20% less than a man.
I chose to make a versus game (yep, you must be 2 to play it) where one of the player will feel it by obtaining 20% less points than the other one.
3 modes are available : "Real-life", "Utopia" and "Misunderstanding what feminists really want"
Hope you will enjoy this little game !
Controls: S/F for the player on the left of the keyboard, left/right arrows for the other one
Twitter: @caillef_
Email: corentin.cailleaud@epitech.eu